Hiie... Me finally back. Sry for not updating my blog for a looong time. Hehe:p Gonna make tis my longest post ever. Hv not blogged for 12 days alrdy. Anyway, I was quite happy when I received my results. Got better than my 1 dream(247) and 1 nightmare(215). Haha:D I noe my dreams I get so low. Luckily reality is opposite from ur dreams:p I went Australia from 23 Nov-28 Nov. It was quite nice, the weather there was like 25degrees C average so I didn't sneeze much there. My mum and I always sneezed but there, my sis and my father were the ones hu sneezed a lot. Tell u something, do not ever sit Qantas. The only thing about it is that they hav lots of movies to watch but their games are boring, the plane's not comfortable and the food makes u wan 2 vomit so I still feel that JAL is the best. However, I still watched "Underdog"(again), "Shrek 3"(again) , "Barbie as the Island Princess"(again) and "Licsense to Wed". On the 1st day we went to movie world, got aBugs Bunny there. Dunno wat 2 name it. My sis named her's "BuBu" and she wanted me 2 name mine "Bugsy" but its such a yucky name I feel. She oso dropped on of her spec lenses tat day. Had 2 search for it and it was raining(further more @ night). 2nd day we went to Dream World, did not go to WhiteWater World due to not enough time. Got myself a pack of nougats too @ about A$5 for 13 pieces(I noe very ex). 3rd day we went fishing- my father caught a fish but my mum and I did not(we were too slow). and we went for a crab and oyster feast. 4th day we went to the beach and the sea water was so cooling. The tour guide said that it was the Pacific ocean(ha, my feet touched the Pacific ocean-Hehe:p). After that we went for breakfast again(the hotel didn't notice) and went to the tropical fruit world. There was a fruit that looked and tasted like choco and the person allowed us to mix it with ice-cream(choco ice-cream). The TV stations there were so NOT nice. There was only 1 kids channel-Nicklelodeon and they kept on showing SpongeBob Squarepants(like more than 3 times each day). Now drinking a cup of very disgusting Barley water which tastes like melon. :vomits: Hehe:p
Labels: Aus, Australia, dream, holiday, longest, nightmare, nougats, overseas, PSLE, Qantas, results
| 9:47 AM |
Sunday, November 18, 2007
After many years, school has finally ended. Really sad now thinking about next time no rushing in the morning, getting late for school. Hehe:p Sophia got late for school on the last day(she's regular customer with the prefects) when they giv out EAGLE prize. She always lyk tat, choose bad time late. Before she late and they had prize presentation so she did not go on stage. On Fri I got really bored and went online tagging on almost everyone's blog. Managed to hav Graduation-Friends Forever(By Vitamin C)as background music, but no words de so went to download it from Mediafire. Sent it to Andreea as she wanted to do the class video too. Anyone hu wans the song plz email me @ my hotmail(song scanned for virus le). So now..
Here's the video of the song-the one we watched in class and it has the 'Friends Forver' part:


And here's Andreea's poem(the way she calls it but I call it an essay-its too long):

THE LAST TIME
its the last time we are going to sing at the linkway together
its the last time we are going to sing the national anthem together
its the last time we are going to sing the school anthem, creed together
its the last time we are going to have devotion together
its the last time we are going to have recess together
its the last time we are going to laugh when we hear 'malicious gr0ins', 'nonetheless', the mocca advertisement or maple's farts
its the last time we are going to sit together in class listening to the teacher while doing our homework
its the last time we are going to walk from the linkway back to class after listening to the canteen cleaniness thing
its the last time we are going to walk up the walkway, dreading another tedious day in school
its the last time we are going to debate and quarrel over science questions
its the last time we are going to play captain's ball, volleyball together
its the last time we are going to cheer each other when we run the 1.6km run
its the last time we are going to perform skits together
its the last time we are going to say GOODBYE
once again, goodbye my friends..remember to take back memories with you..

//Copyright// Original Author: Andreea Lee Yan Ci, Adopted from
http://taste-freedom.blogspot.com/
Labels: andreea, eagle, forever, forver, friends, friends forever, friends forver, last, late, the, the last time, time, vitamin c
| 9:45 PM |
Friday, November 16, 2007
2dae is the last day of school, weep:( Ppl goin around the class asking ppl sign on their belts, I asked ppl sign on my autograph book(special) Hehe:p Typing in class:) Now someone staring @ me blogging, no privacy. Now she go to see my other classmate's blog le... Jus now stuck in the hall till 9 something. Now hav to go for PE, bye!
| 9:59 AM |
Thursday, November 15, 2007
2nite P6 nite le... Jus spoken to Jia Ying, watched 4 eps of "Yummy Yummy" and watched half of part 1 of "My wife is a gangster 1". I feel my clothes too formal(my mum planned) and now I hav no shoes to wear. However, my clothes fit my mask(top is white, bottom is pink; mask top half is white, bottom is pink). Looking forward to the skit. Hehe:p
Labels: night, nite, P6, the kaypo nose
| 1:46 PM |
Wednesday, November 14, 2007
Hiie... Today I jus had my P6 Fair and I was supposed to be @ the Marble Mania stall from 7.30 am to 10am. The business was quite good, one girl wanted a bear(grand prize) and she tried 6 times($6 total) in the end she jus gave up. Another girl played about 4-5 times and even though she already got a grand prize on the earlier tries, she still continued. If we had this type of customers for the whole day, we would earn so much money. Some ppl even pre-payed - they payed first when they were still queuing. We also had a food stall and another game stall. The food stall was selling Laksa and prawn noodles. I tried the Laksa and it was quite nice but little ppl came cos of the price($3/bowl). I also helped to promote the stall by going around the school to shout "Laksa and prawn noodles for sale!" for about half an hour after my shift. Mrs Fern said that parents would buy the food and business really got better at lunch time. We also got Ms Siew to buy our food as she did not play @ our games stall but only @ 6Fa's game stall. The other game stall was called "Buzzz" and their business was even better than ours. It was like one of the most popular stalls there. The original creators of the game wanna stay there for the afternoon shift as well. Sophia came early in the morning even though she was in morning shift 2 and she bought a Digimon jotter book that costs $2 and is all blank inside except for some lines(she's Digimon crazy). I jus finished watching Yummy Yummy(Food for Life) ep 1b-4. Managed to finish fast as back parts of ep 2 & 3 were ruined so I jus skipped that part. Gonna watch more 2moro morning as it is P6 nite 2moro so no school in the morning. Looking forward to the skit. P.S. So funny- the guy called the girl supposed to take care of them while filming Mandy 妈 when they're bout the same age. Hehe:p
Labels: buzzz, fair, food, food for life, for, laksa, life, mania, marble, marble mania, night, nite, P6, prawn noodles, the kaypo nose, yummy, yummy yummy
| 4:10 PM |
Tuesday, November 13, 2007
Hiie, today I tested my sis many tvb songs and she had to guess the title. After many songs, she obly guessed the song from "Yummy Yummy" aka "Food for Life". It showed in 2005 and parts of it was filmed in Singapore with sg actors/actresses. The song is really meaningful so I would like to dedicate it to my friends. The title of the song is "With Friends"(跟朋友共) sang by Raymond Lam, Kelvin Cheng, Tavia Yeung and Charmine Sheh. Here is the song:


Labels: charmaine, cheng, food, food for life, for, friends, kelvin, lam, life, mediacorp, raymond, sheh, tavia, tvb, with friends, yeung, yummy, yummy yummy
| 4:50 PM |
Monday, November 12, 2007
Hiie, I didn't post for a long time again. Gonna make this a 3-in-1 post again... Yesterday was my birthday! Happy belated birthday to me! Hehe and happy birthday to my churchmate! Sat I had my birthday party. Invited Sophia, Wen Qi, Guet Ghee, Wei Qing & Andreea. We soaked in the pool for 2 h until we couldn't take the cold anymore. We oso played comp-andreea helped guet ghee to make a blog and sophia was wanting to play audition(she always last time le, last time le). We had chocolate cake and there was only 7 pieces of chocolate including the middle one and there was 9 ppl excluding my mum. Then we had to dig for chocolates from the fridge. Had KFC for dinner too:p Too bad some ppl couldn't come...I wanted to blog that nite but my mum stopped me. On my bdae I played MapleStory(maple) and I was so unlucky. I sold 2 fames to someone and he did not pass me the mesos so I decided to train back for my mesos. When I reached Orbis, the whole comp lagged and I couldn't go in to maple anymore. Then I had to use the other comp and it oso could not go in @ first but in the end can and I met into the person again. He said that his comp went pro and passed me back the 20k. Today I helped Jia Ying to make a blog(see the links) and Shi Yun helped my sis to edit the blog template. I found out that blogger previews are not accurate. Blog again some other day...
Labels: birthday, maplestory, party, pro, scammers, template
| 5:04 PM |
Friday, November 9, 2007
Haiz... So many days didn't post le-had to do new siggy, play MapleStory, do Powerpoint Show for P6 Fair, help Mei do blog, etc. Today I just had injection and the right arm was like very pain when shot now no pain while the left arm was like no pain when shot but now very pain. Struggled to put my left arm on the table just now, now still aching. I feel that the health check was totally disgusting & sicko. Just chatted with JiaYing, she didn't come to school cos of high fever. Nina oso didn't come to school cos nid attend wedding. Today in school I went with Sophia and GuetGhee to paste our P6 Fair posters all over the school(we only had 10 in total-5 food & 5 games). I pasted the laska & prawn noodles one, GuetGhee pasted the Marble Mania one and Sophia just held the blutack. P6 Fair coming le... I manning Marble Mania from 7.30 am to 10am. Hav to set up the stall for an hour on that day, business starting @ 8.30am. I oso can't w8 for our skit about "The Kaypo Nose" on P6 Nite! 2moro gonna be my b'dae party even though my b'dae is on Sunday! Hope all I invited won't be absent due to injection! That's all for today's 3-in-1 post!
Labels: b'dae, birthday, fair, injection, night, nite, P6, party, posters, the kaypo nose
| 3:07 PM |
Tuesday, November 6, 2007
Today i watched "Love Through Different Times" on youtube and i had not watched it since 2-3 years ago. I still remembered the songs when i heard it and the pics in the songs. When it was showing last time, i hadn't watched the last ep due to my grandparents not waking me up. Today i only watched the last ep and it was kinda dissapointing. The ending was incomplete but it was still quite nice. My fav China actress Zhang Ting acted in it too! Here is the theme and ending song(theme song pls only hear front part of it bcos the rest is the show):

Labels: different, love, through, times, ting, zhang
| 5:06 PM |
Monday, November 5, 2007
2dae I was watching crunchyroll in e afternoon(as per normal) and watched the show "Revolving Doors of Vengeance". In that show, almost everyone(80%-90%) were evil. Even though Kenix acted as an evil person in the show, she was quite pretty in it. Here is the pic(very nice) n song of the show(oso on the left-imeem).
Labels: Doors, kenix, of, RDOV, Revolving, Vengeance
| 8:36 PM |
Sunday, November 4, 2007
Heehee... Todae I spent an hour going to VCD shops... No, I only went to 2 shops. But I went to shop A, then shop B, then shop A again and guess what? Shop A again! Saw a very old show by Kenix in 1995. So old right? As old as me...(Kenix's in the middle) Found a video of it on youtube too!
(Gave it a nice shade of blue)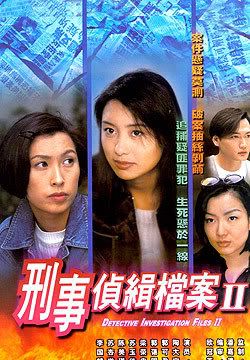 Labels: 1995, 2, detective investigation files, dif, kenix
| 8:13 PM |
Saturday, November 3, 2007
Hehe... 2nite the technician jus came to my house and fixed te problem. Found that I hav a trojan backdoor, a few malware, tens of spyware and hundreds of adware. Whoo Hoo! Can play maple 2moro! Gotta go soon. Post again next time!
Labels: adware, malware, spyware, technician, trojan, virus
| 9:15 PM |
Todae a technician will be coming to my house @ about 4 to fix my computer. Anyway, I only hav 5 min more to type due to my sis. Found a great song of the show "Eternal Happiness" that showed in about 2003 in Singapore.(one of my sis's fav songs) Hope u like it too!

Labels: Eternal, Happiness, technician
| 3:19 PM |
Friday, November 2, 2007
Saw tis video on youtube about the old series :triumph in the skies". Enjoy!

Labels: in, skies, the, triumph
| 12:54 PM |
Yay! Message: Trojan removed your computer is safe. I removed the trojan and reverted back my template!
Labels: yay
| 11:56 AM |
I think someone has hacked into my com. My songs disappeared and now my links oso disappeared!
Labels: hacked
| 9:50 AM |
Oops! Something's wrong with the songs. Think I better fix it.
Labels: oops
| 9:38 AM |
Hiie! Jus woken up, still so sleepy(my sis shouted @ me to wake up). Haiz... Now still very lost in creating a blog.
| 7:49 AM |
Thursday, November 1, 2007
Yay!!! Finally installed my c-box after a long time! Better start cracking on the other stuff! P.S. are my words too small?
Labels: customizing
| 3:47 PM |